Donor Profile: Dr. Kevin Goles (DDS 2015) – Breaking new ground early in his dentistry career
It's been a productive early career for Dr. Kevin Goles in the seven years since he was a dental student treating patients in the pre-doctoral clinics at the University of Michigan School of Dentistry.
A DDS graduate with the Class of 2015, Goles now practices in Colorado Springs, Colorado, after five years as a dentist in the U.S. Army. Although he is still early in his career, he is already making an effort to maintain his ties to U-M and the dental school. He has returned to campus for football games several times in recent years, including this October when he came back for the Penn State game and made arrangement to tour the newly renovated dental school with one of his mentors, adjunct faculty member Dr. Dan Edwards (DDS 1997).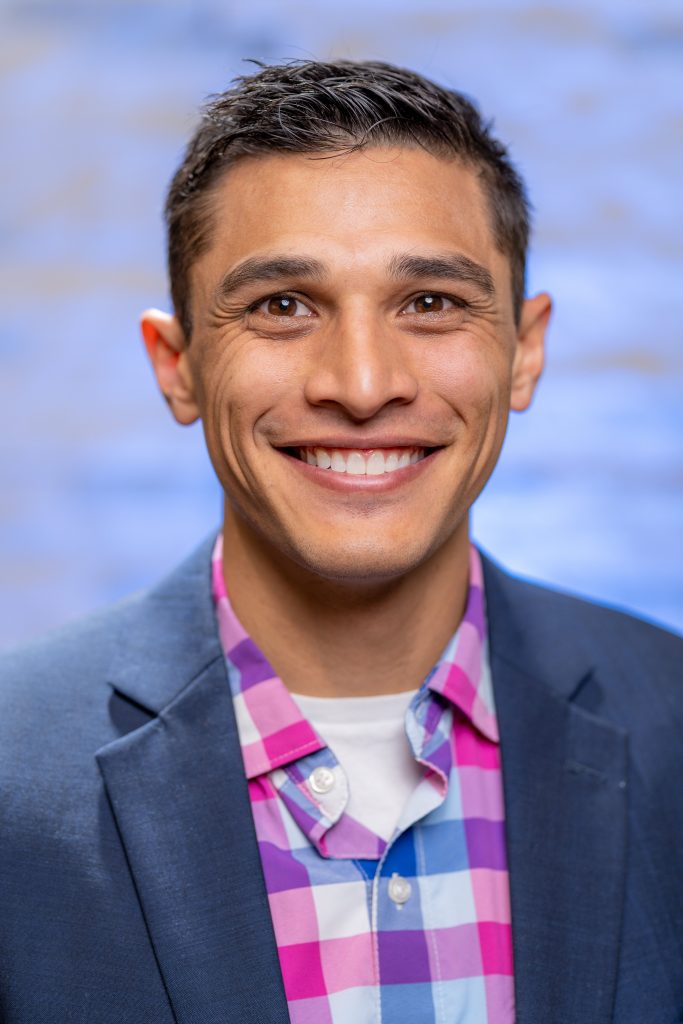 Goles appreciates Edwards not only for his teaching skills in clinic but also for his time as the faculty liaison for the Delta Sigma Delta dental fraternity and the American Student Dental Association, two organizations that Goles was active in during his time at the school. During the tour this fall, Edwards mentioned that one of the fund-raising opportunities for the Blue Renew renovation and expansion project included the opportunity for clinic cubicles to be named for donors.
When the tour reached a corner cubicle, No. 41, in the newly renovated Victors West clinic, Goles was struck by the familiar view through the windows on two sides of the space. He had spent a lot of time treating patients in or near this corner of the original clinic floor plan. Then as now, the window overlooks a small courtyard on the west side of the dental school building, with the top of the iconic Burton Tower visible above the Michigan League across the street.
"This was my spot," Goles told Edwards. Not only for regular clinical care in many cases, but he also recalls being in that location when he treated patients as part of his all-important board exams. "Especially that cubicle, I spent so much time there with that view." The look and the feel of the clinics is brand new after the renovation, but this location and good memories convinced Goles and his wife Tiffany to make the requisite financial gift so Cubicle 41 will carry their names. For decades to come, students will treat patients in the Goles Cubicle – the cubicle with a view.